November 2011
Our state's wildlife need your help! Arizona Game and Fish is considering extreme proposals to allow night hunting of mountain lions and coyotes and permitting Arizona-style fox hunts with hounds. Other proposals include killing small animals with 'hand-held projectiles', and killing mountain lions with shot pellets.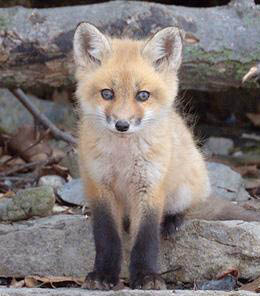 The Animal Defense League of Arizona has submitted comments to Arizona Game and Fish stating that all of these proposals are extreme and should be rejected. ADLA will be at the Commission meeting on Friday and Saturday, and hope you will join us in person, at a regional office or by viewing the webcast.
The Arizona Republic ran an excellent editorial denouncing the radical proposals. You can read it here.
What You Can Do
Attend the AZ Game and Fish Commission meeting on Friday, Dec. 2, at 5000 W. Carefree Hwy in Phoenix. The Commission will be discussing the proposed rulemaking and will take public comments. Read the agenda here.
The Arizona Game and Fish Commission is considering allowing the use of artificial lights to hunt coyotes and mountain lions. This rule change is being considered as a precurser to allowing night hunting of these specie
s.
The Commission rejected a similar proposal in 2002 at the recommendation of the Arizona Game and Fish Department, and many individual biologists who worked for the Department at that time.
We need to send a clear message that Arizonans think this is a bad idea that should be rejected.