Submitted by Karen Michael on 07/02/2011 - 12:42pm
The Animal Defense League of Arizona is excited to announce that the Spay Neuter Hotline has received a grant from PetSmart Charities® to Trap Neuter and Return (TNR) 3,000 cats over a two-year period in zip code 85019. That's West Phoenix. The boundaries are: Thomas Rd on the South, Glendale Ave. on the North, 35th Ave. on the East and 43rd Ave on the West.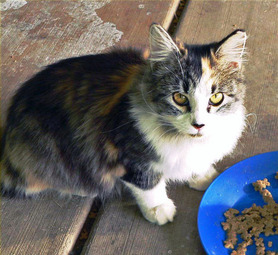 As part of the grant ADLA will gather statistics to show the effectiveness of targeted TNR. The project will benefit cats, people and neighborhoods, reducing the cat population by preventing unwanted litters of kittens born on the streets, and in turn reducing offensive cat behaviors that divide many neighborhoods.
We are formulating our outreach plan now. There will be lots of fun opportunities to help get the word out in coming months.
ADLA volunteers have been canvassing neighborhoods to let residents know about the program. Canvassing will resume this fall.
If you would like to volunteer on outreach events please email Karen Anderson at kanderson@adlaz.org or call 602.257.9739 ext. 2.
The Spay Neuter Hotline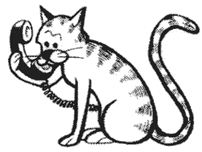 Trap Neuter Return Team