Submitted by Stephanie Nicho... on 07/30/2011 - 1:33pm
I want to take a moment to thank the core group who has worked tirelessly to get ADLA's new website up!
First, I must thank our web designer Paul Beakley, owner of Z-Com Creative. He graciously and generously offered to donate 100 hours (and ended-up spending more I suspect), to help ADLA take its communications to a new level. we have literally spent a couple of years developing this site. Paul made sure we understood how we could best use the site, and took the time to hear-out and address our questions and concerns. Thank You Paul!
I hope you will take a quick look around the site. Start on the Spay Neuter Hotline page. It provides up to date information on companion animal spay neuter programs throughout Arizona. Go to the map, hover over programs near you and you will see basic program information. Click on one of the balloons and you will get detailed information, such as program descriptions, prices and website links. Sonia Hernandez has worked diligently to get up to date information entered into the website and will continue to keep that information up to date. Thanks Sonia!
Thanks also to Karen Michael! She has provided much of the content, and as ADLA's long-time volunteer webmaster has spent hours learning the new site to help us better transition.
Now it's up to you. Please join ADLA's new adventure! Notice the areas of interest on the black bar above. In most cases, you can join a group that will provide updates and discussions on that topic. This is an experiment. Tour around the site, share your comments, join a group and help us better serve Arizona's animals!
Sincerely,
Stephanie Nichols-Young
Submitted by Karen Michael on 07/02/2011 - 12:42pm
The Animal Defense League of Arizona is excited to announce that the Spay Neuter Hotline has received a grant from PetSmart Charities® to Trap Neuter and Return (TNR) 3,000 cats over a two-year period in zip code 85019. That's West Phoenix. The boundaries are: Thomas Rd on the South, Glendale Ave. on the North, 35th Ave. on the East and 43rd Ave on the West.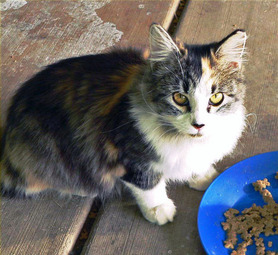 As part of the grant ADLA will gather statistics to show the effectiveness of targeted TNR. The project will benefit cats, people and neighborhoods, reducing the cat population by preventing unwanted litters of kittens born on the streets, and in turn reducing offensive cat behaviors that divide many neighborhoods.
We are formulating our outreach plan now. There will be lots of fun opportunities to help get the word out in coming months.
ADLA volunteers have been canvassing neighborhoods to let residents know about the program. Canvassing will resume this fall.
If you would like to volunteer on outreach events please email Karen Anderson at kanderson@adlaz.org or call 602.257.9739 ext. 2.
The Spay Neuter Hotline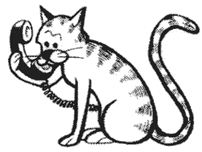 Trap Neuter Return Team